The 'PJM' Rhododendron is a rounded shrub that has small, elliptical, dark green leaves that change to purple in the winter. The numerous vivid, lavender-pink flowers appear in early to mid April and help the 'PJM' brighten any yard. This is one of the most hardy of all Rhodos, since it will withstand full sun as well as cold and heat.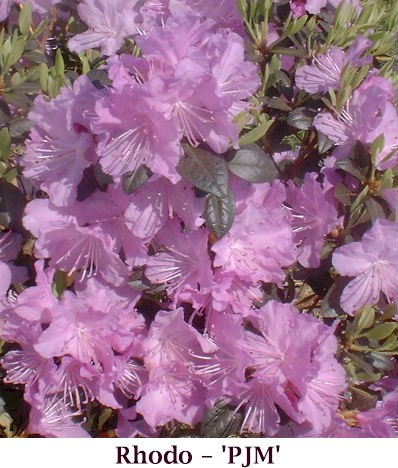 Bloom Time: Early Spring.
Growth Habit: 3′ in height,  3′ in width.
Foliage:  Dark green changing to purple in the winter.
Sun/Shade: Sun, Partial Shade.
Hardiness Zones: 4-8.