The 'Center Glow' has foliage that is bright red with a golden center when it emerges, then changes to deep burgundy.  The white flowers are followed by bright red fruit.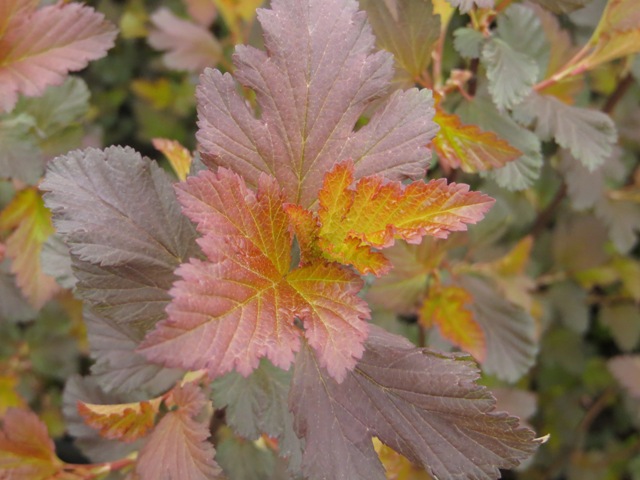 Bloom Time:  Summer.
Growth Habit:  6-8′ in height.
Foliage:  Bright red with golden center, then burgundy.
Sun/Shade: Sun for best foliage color.
Hardiness Zone:  2-8