The 'Bullseye' has cinnamon colored buds that open to a creamy white flower with a wide purplish-red band on the inside.  The new growth on this Kalmia is a reddish-bronze color turning green when mature.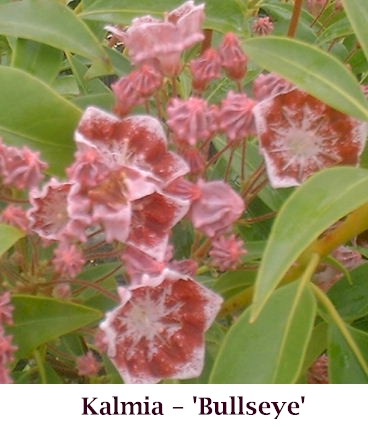 Bloom Time: May through June.
Growth Habit: 6′ in height, same width.
Foliage:  New growth is reddish-bronze, maturing green.
Sun/Shade: Sun.
Hardiness Zones: 4-9.