The 'Sea Green' is a compact spreading Juniper.  The one thing that offsets this Juniper is the fountain-like arching branches.  The foliage is a mint green that will darken in cold weather.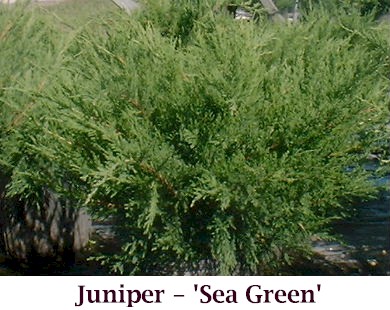 Bloom Time: None.
Growth Habit:  Arching, 4-6′ in height, 6-8′ in width.
Foliage:  Mint green, but darkens in winter.
Sun/Shade: Sun.
Hardiness Zones: 4-8.