The 'Alice' is one of the Oakleaf Hydrangeas.  It has large leaves that resemble those of the Oak tree.  The glossy, deep green leaves turn different shades of red, orangish-brown and purple in the fall, creating beautiful fall colors.  The 'Alice' has large, fragrant, creamy white flower clusters that change to a rosy color as the plant ages.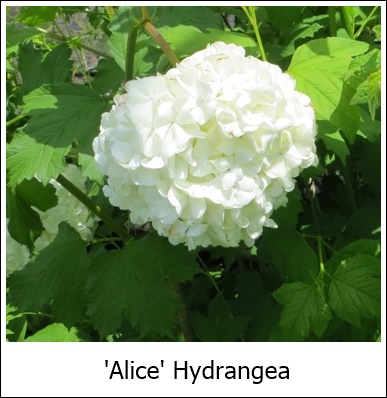 Bloom Time: June through October.
Growth Habit: 4-6′ in height, equal or greater width.
Foliage:  Deep green.
Sun/Shade: Sun, Partial Shade.
Hardiness Zones: 5-9.