The Endless Summer® Twist-n-Shout® has numerous lacecap pink flowers with deep pink centers appear in the summer.  The plant has strong red stems and dark green foliage that turns burgundy-red in the fall.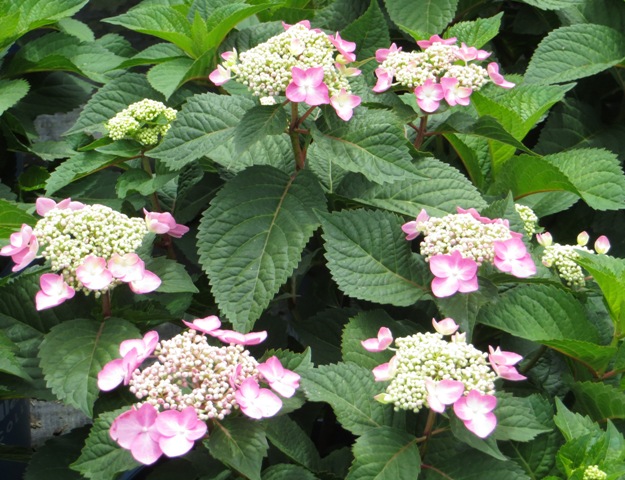 Bloom Time: Summer.
Growth Habit: 5′ in height, similar width.
Foliage:  Dark Green, turns burgundy-red in fall.
Sun/Shade: Sun, Partial Shade.
Hardiness Zones: 4-8.
('PIIHM-I', PP20176)