A 'Burkwood' Broom is a broad shrub with tall, upright, thin green stems. The garnet-red flowers that cover these stems are 1″ in diameter. A Broom is a vigorous and bushy plant.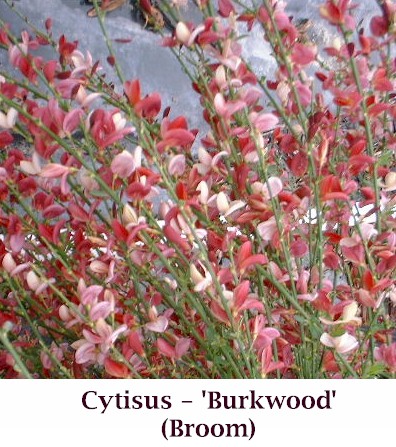 Bloom Time: Late Spring to Summer.
Growth Habit: Broad, Upright, Rounded, 5-6′ in height.
Foliage:  Green.
Sun/Shade: Sun.
Hardiness Zones: 5-8.