This is an excellent low-growing ground cover.  The 'Scarlet Leader' has dark, glossy green foliage that develops a reddish-purple winter color.  During the months of May and June the 'Scarlet Leader' has small white flowers.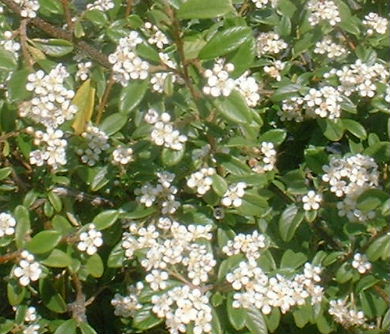 Bloom Time: May through June.
Growth Habit: 1-2′ in height, 6-8′ in width.
Foliage:  Dark green turning reddish-purple in the winter.
Sun/Shade: Sun, Partial Shade.
Hardiness Zones: 6-8.