The 'Hummingbird' Clethra is a dense shrub with glossy, dark green foliage. Clethra is also known as Summersweet due to the very fragrant white flowers that appear in mid-summer. The 'Hummingbird' Clethra won the First Choice Award in 1994.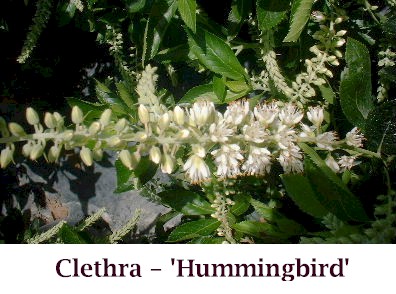 Bloom Time: Summer.
Growth Habit: 30″ in height.
Foliage:  Dark green.
Sun/Shade: Sun, Partial Shade.
Hardiness Zones: 3-9.