The True Dwarf Boxwood is a dense, compact, slow-growing plant.  The leaves are fragrant and the least susceptible to box leaf miner.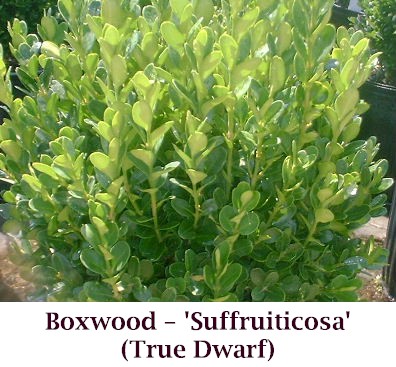 Bloom Time: April through May.
Growth Habit: Dense, Rounded, 1-2' in height.
Foliage: Glossy, Fragrant, Dark green with light green bottoms.
Sun/Shade: Sun, Partial Shade.
Hardiness Zones:  5-8.