The 'Green Beauty' has glossy dark green leaves and holds its color throughout the winter. It has a moderate growth rate and flowers that are fragrant but not showy.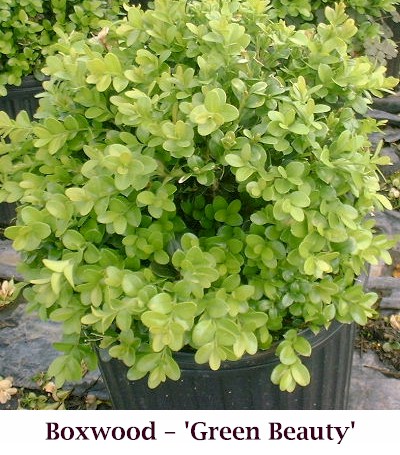 Bloom Time: March through April.
Growth Habit: Evergreen, Compact, Dense, Rounded, 3-4' height, same width.
Foliage: Glossy, Dark green, holds color throughout winter.
Sun/Shade: Sun, Partial Shade.
Hardiness Zones:  6-9.