The 'Girard Crimson' Azalea is a dense, compact plant with large, glossy green foliage that has a nice winter color. The large (2-1/2″), crimson flowers cover the plant.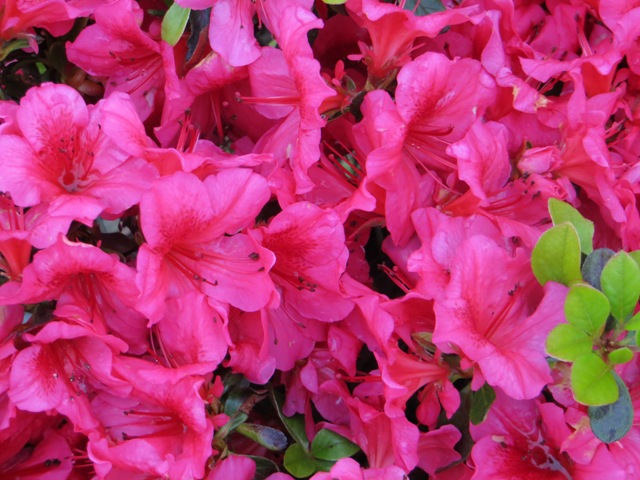 Bloom Time: Early to Mid-May (mid season bloom).
Growth Habit:  Dense, Compact, 5-6′ in height.
Foliage:  Large, Glossy, Green, Nice winter color.
Sun/Shade: Sun, Partial Shade.
Hardiness Zones: 5.